Advertiser Board
Learn with video​
Advertiser Board​
Click on My board and select the view as Advertiser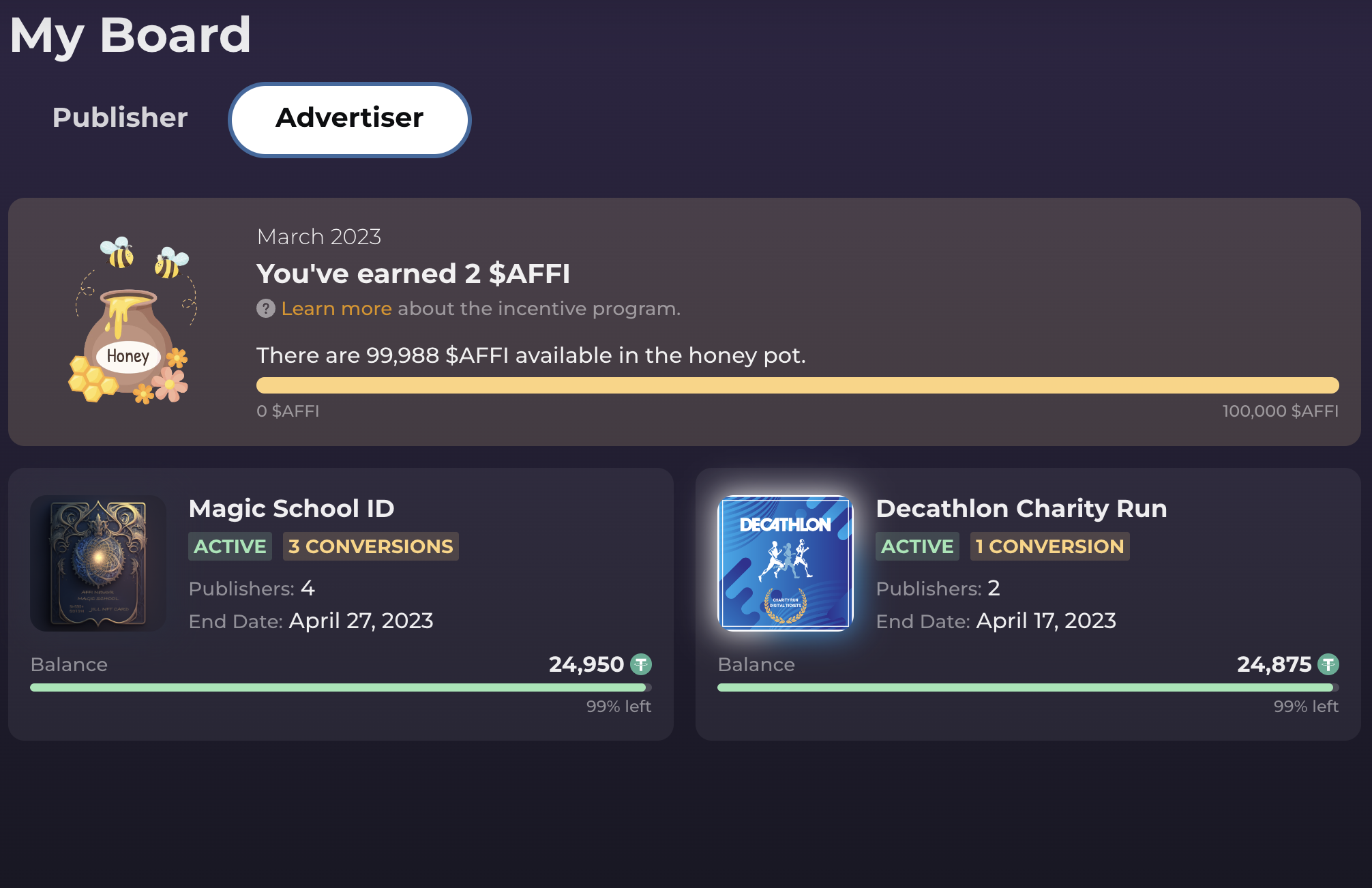 You can view all the campaigns that you have created, where you will be able to see the following details at a glance:
The current status of the campaign*
The number of conversions
The end date of the campaign
The number of publishers participating in the campaign
The current balance of the campaign
*A campaign can have 2 different statuses:
Active: The campaign is currently running and funded.
Inactive: The campaign has ended or is not funded. You can add funds to activate the campaign again.
Campaign details​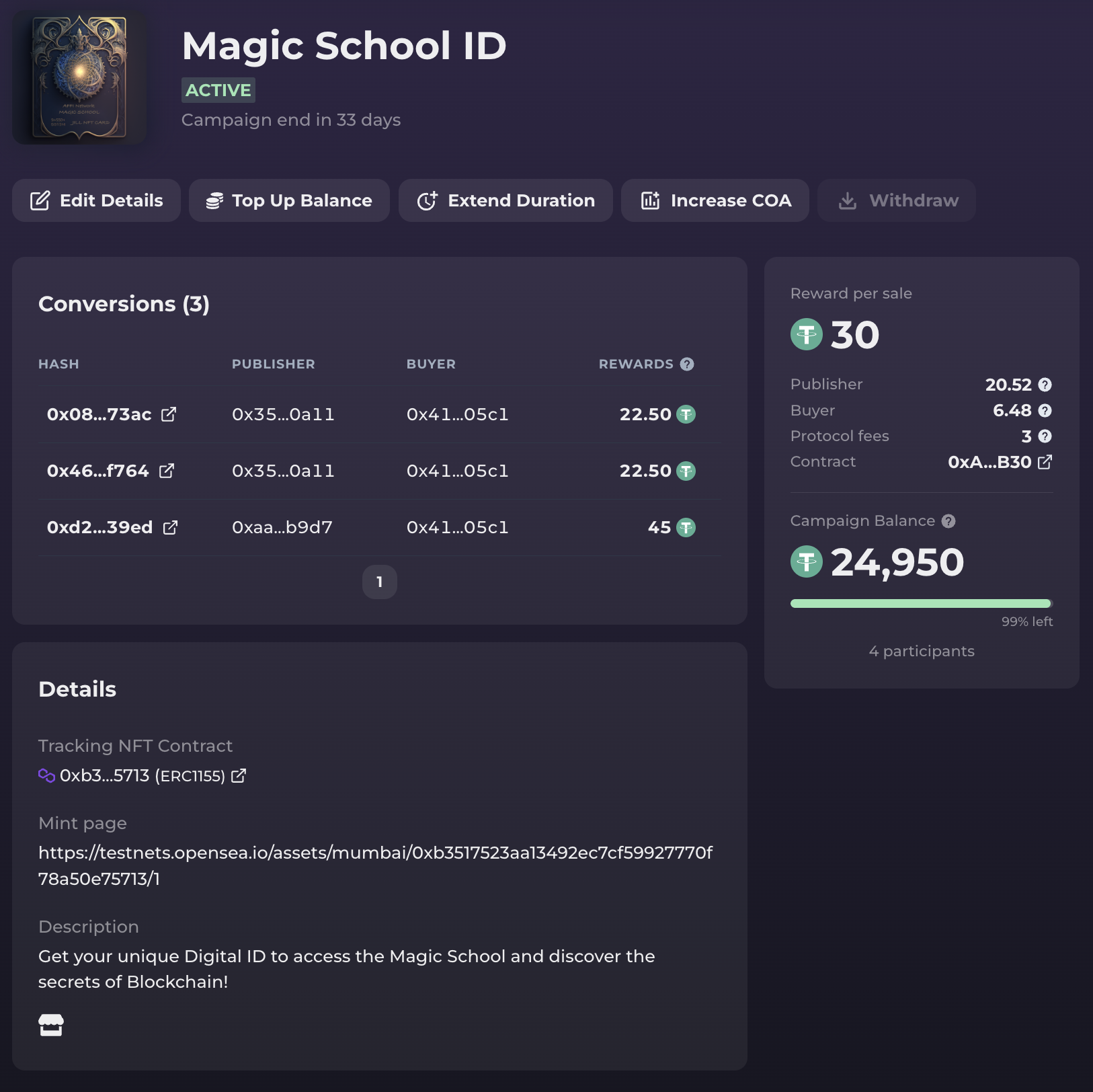 On the campaign detail page, you can perform the following actions:
Verify all the conversions with on-chain proof.
Modify campaign details, such as name, description, and logo.
Add more funds to the campaign.
Increase the cost of Acquisition (reward per sale).
Withdraw funds (this option is available only when the campaign has ended).
Edit Campaign Details​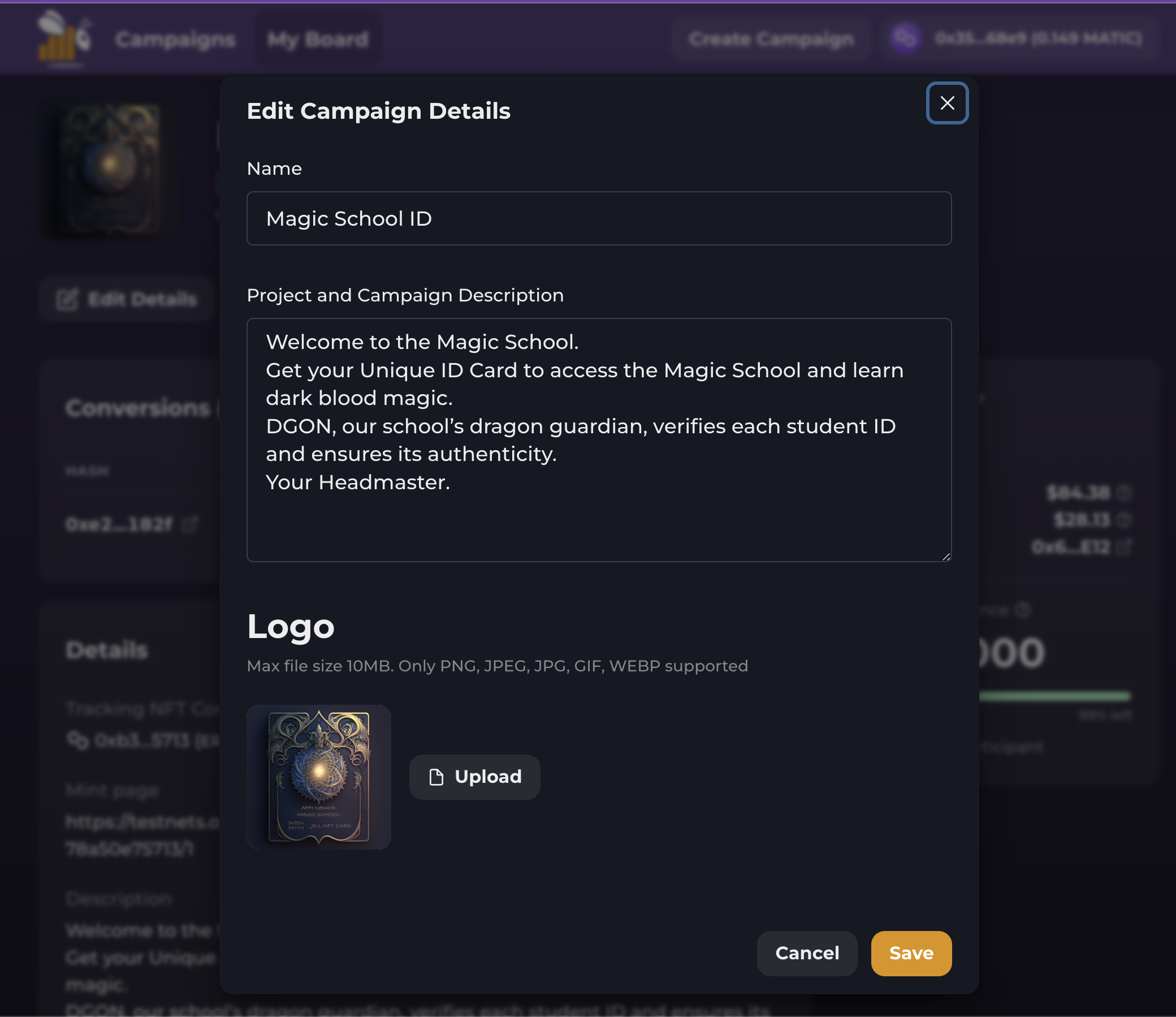 Top-up funds​
Learn with video​
Instructions​
In order to add funds successfully, you'll be asked to sign two transactions. Approve the transfer and then authorize the transfer.
INFO: On Testnet, you can directly mint USDC/DAI before you add funds.
Increase the Cost Of Acquisition (Reward per sale)​
Learn with video​
Instructions​
CAUTION: You can only increase the Cost Of Acquisition. Proceed with caution.
Extend the duration​
Instructions​
Set the number of days you wish to extend your campaign